Ricardo Herz is a global violin revolution-in-the-making with his unparalleled originality, charm and swing! He has created a deeply personal violin sound and technique that channels the folkloric sounds of rural accordion and fiddle traditions, the soaring melodies of choro
Brazil's earliest urban popular music, and a deeply personal, instantly recognizable composition style. Influenced by greats such as Dominguinhos, Luiz Gonzaga, Egberto Gismonti & Jacob do Bandolim, Herz's mix of Brazilian and African rhythms with jazz improvisation and contemporary composition has led to international acclaim.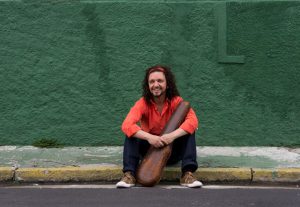 Herz is a graduate in classical violin from the University of São Paulo, having laid his musical foundation at the Fukuda School in São Paulo beginning at age 6. Since then, he has studied at the renowned Berklee College of Music (USA) and at the Centre des Musiques Didier Lockwood, school of the legendary French jazz violinist.
Since returning to Brazil in 2010, Herz has performed in musical collaborations with many of the most important musicians in Brazil, such as Yamandú Costa, Dominguinhos, Nelson Ayres, and Proveta, and as a soloist with a wide variety of orchestras, including Orquestra Jazz Sinfônica, Orquestra Sinfônica de João Pessoa, Orquestra Municipal de Jundiaí, Projeto Guri, Orquestra Filarmônica de Violas, and Orquestra Breusil.
With his Ricardo Herz Trio, he has recorded two albums, Aqui é o meu lá and Torcendo a Terra. Herz has recorded a number of duo albums: with vibraphonist/composer Antonio Loureiro, accordionist Samuca do Acordeon, and pianist/arranger/conductor Nelson Ayres, and, most recently, virtuoso guitarist Yamandú Costa. He has also released an album of children's music, and performed this repertoire with the Cantilena Ensemble. Herz is also a dedicated teacher and promoter of Brazilian violin. He has taught in diverse settings and recently launched his own online "Brazilian Popular Violin Course."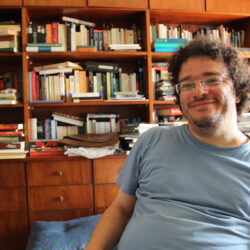 "… the album seriously competes as one of the best Brazilian instrumental releases of the year."
Irineu Franco Perpétuo – Guia da Folha – Folha de São Paulo – July 28, 2012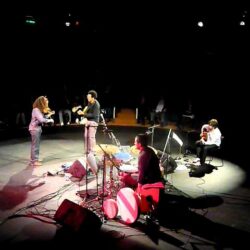 "Full of sensibility and virtuosity, swing and lyricism, Ricardo Herz is leading the charge in making Brazilian violin history! Everything with lots of musicality, and the strongest mark of his personality when he goes onstage: charm! Darling of the public and critics!"
Hamilton de Holanda (10-string mandolin virtuoso)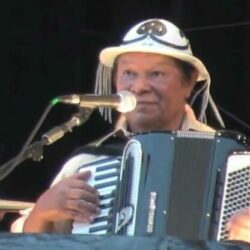 "Ricardo is one of best players lately, plays for real. It's a great incentive for Brazilian music, even more because, in addition to being a great musician, he has a unique 'sauce' while playing forró on the violin."
Dominguinhos (legendary forró accordionist)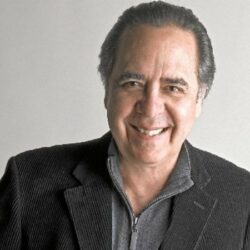 "Violino Popular Brasileiro [Brazilian Popular Violin] is a more-than-perfect title for the CD by Ricardo Herz. With refined technique, he passes through baião, forró –sometimes as if he were playing the rabeca [a folkloric Brazilian fiddle]–, sambas, chorinhos & canções– with authority and absolute intimacy from someone who, indeed, knows Brazil."
Edu Lobo (legendary Brazilian composer)