Pianist, conductor, composer, and arranger Nelson Ayres is a icon of Brazilian instrumental music. Ricardo Herz is a violin revolution-in-the-making with his unparalleled originality, charm and swing. The meeting of these musicians from two generations results in an album of understated brilliance: subtle sophistication, mature virtuosity, and artistic interconnection.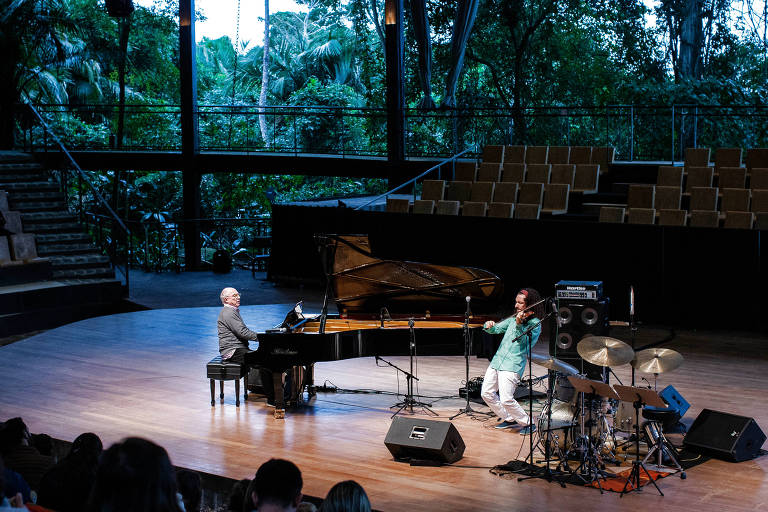 Nelson Ayres is among the most important figures in contemporary Brazilian instrumental music. For 10 years, he was the conductor of the Orquestra Jazz Sinfônica (Jazz Symphonic Orchestra) in São Paulo, and has conducted countless orchestras in Brazil and abroad, including the Isreal Philharmonic Orchestra.
As a pianist, he can be found leading the Nelson Ayres Trio, dividing the stage with world-class singer Monica Salmaso, or performing with the Pau Brasil Quintet – his group that has led the Brazilian instrumental vanguard since 1978.
Ricardo Herz has reinvented the violin. With unparalleled originality, charm and swing, he has captured the irrepressible spirit of Brazil and revolutionized the voice of the violin in popular music.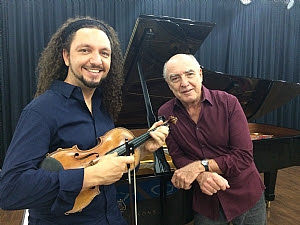 Herz is a graduate in classical violin from the University of São Paulo, having laid his musical foundation at the Fukuda School in São Paulo beginning at age 6. Since then, he has studied at the renowned Berklee College of Music (USA) and at the Centre des Musiques Didier Lockwood, school of the legendary French jazz violinist.
Since returning to Brazil in 2010, Herz has performed in musical collaborations with many of the most important musicians in Brazil, and as a soloist with a wide variety of orchestras, such as with Yamandú Costa, Dominguinhos, Nelson Ayres, Proveta, Orquestra Jazz Sinfônica, Orquestra Sinfônica de João Pessoa, Orquestra Municipal de Jundiaí, Projeto Guri, Orquestra Filarmônica de Violas, and Orquestra Breusil.
With his Ricardo Herz Trio, he has recorded two albums, "Aqui é o meu lá" and "Torcendo a Terra." He has also recorded a number of duo albums: with vibraphonist/composer Antonio Loureiro, accordionist Samuca do Acordeon, pianist/arranger/conductor Nelson Ayres, and, most recently, virtuoso guitarist Yamandú Costa. He has also released an album of children's music, and performed this repertoire with the Cantilena Ensemble.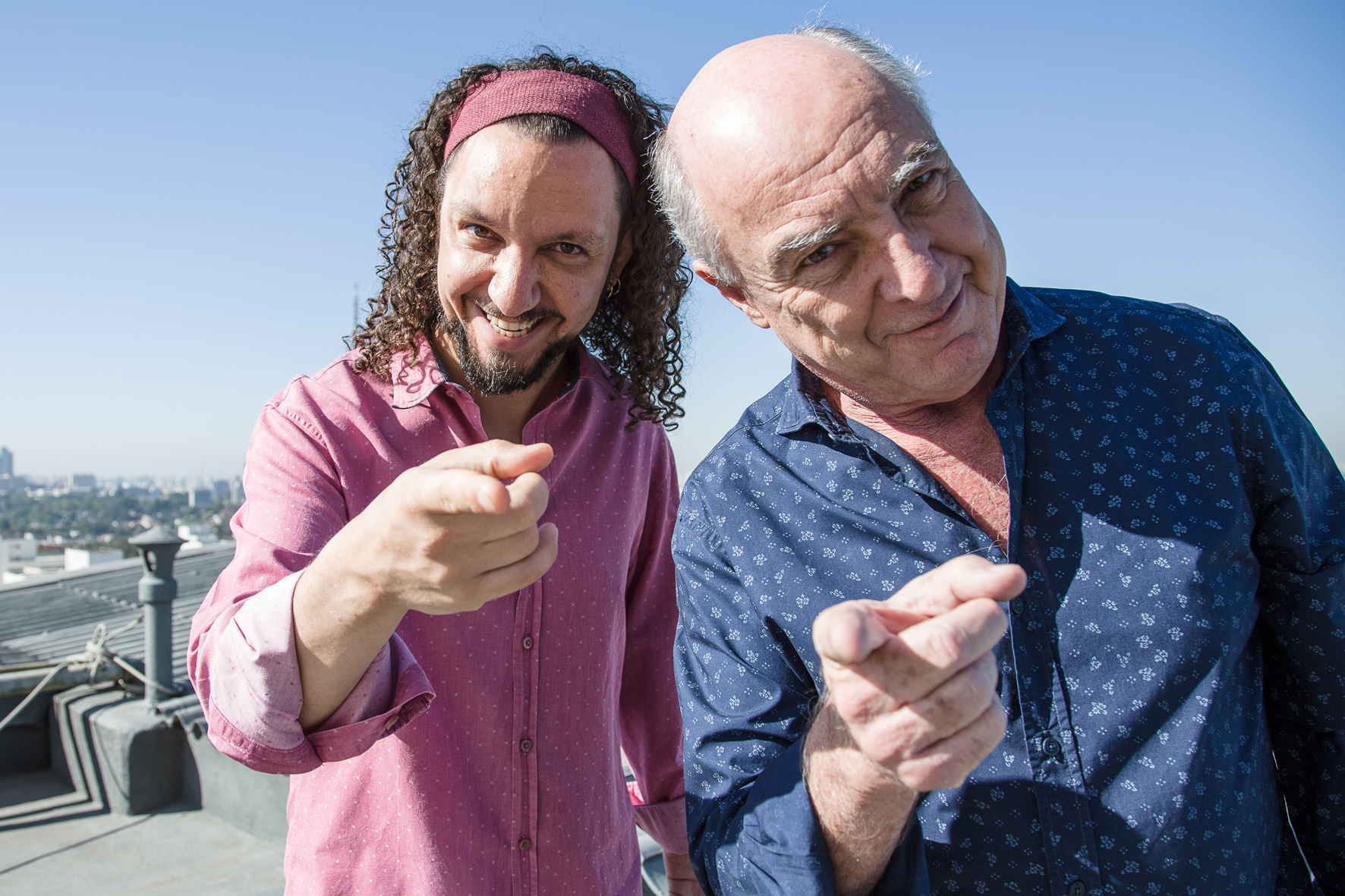 Herz is also a dedicated teacher and promoter of Brazilian violin.  He has taught in diverse settings and recently launched his own online "Brazilian Popular Violin Course."
Press acclaim:
"Violino sem Fronteira [Violin without Borders]" – Júlio Maria (Estadão newspaper), April 3, 2018